What are the Best Places in Lahore to Build a New House?
Investing in property is the best investment that you can make, but there are some factors out of which location is the main factor you should consider when buying a property. Real estate agents mostly suggest locations depending upon the growth of that location in the future. The more the growth, the more the value of the property.
People nowadays buy property to save their assets for the future or to secure their kids' future. Property is the only investment that can benefit you in the future. So you have to be careful while buying a property; you should explore that location and make yourself sure that the price will increase in the future.
Great ROI and Resale Opportunities
A good location means that you will get investors easily whenever you want to sell your property. The better the location, the highest the value and increase in the property's price. Nowadays, most people buy property to sell it when it starts giving benefits.
When buying a property for a living, you need to find the best construction company in Lahore to construct the building according to your surroundings. The construction company will then provide the best builders in Lahore to construct buildings using high-level material.
Search a Better Location For Your Living
The better the location you look for, the better your property's value will be in the market and the more investors you will get. Search for a good interior design studio in Lahore to get your home to look amazing. At some point, when you decide to sell your property, you will get buyers quickly.
Hence, when buying a property, you need to consider its increase in value and research on real estate economics. Lahore has a wide range of locations for buying a property that will benefit you in the future; some are mentioned below:
Bahria Town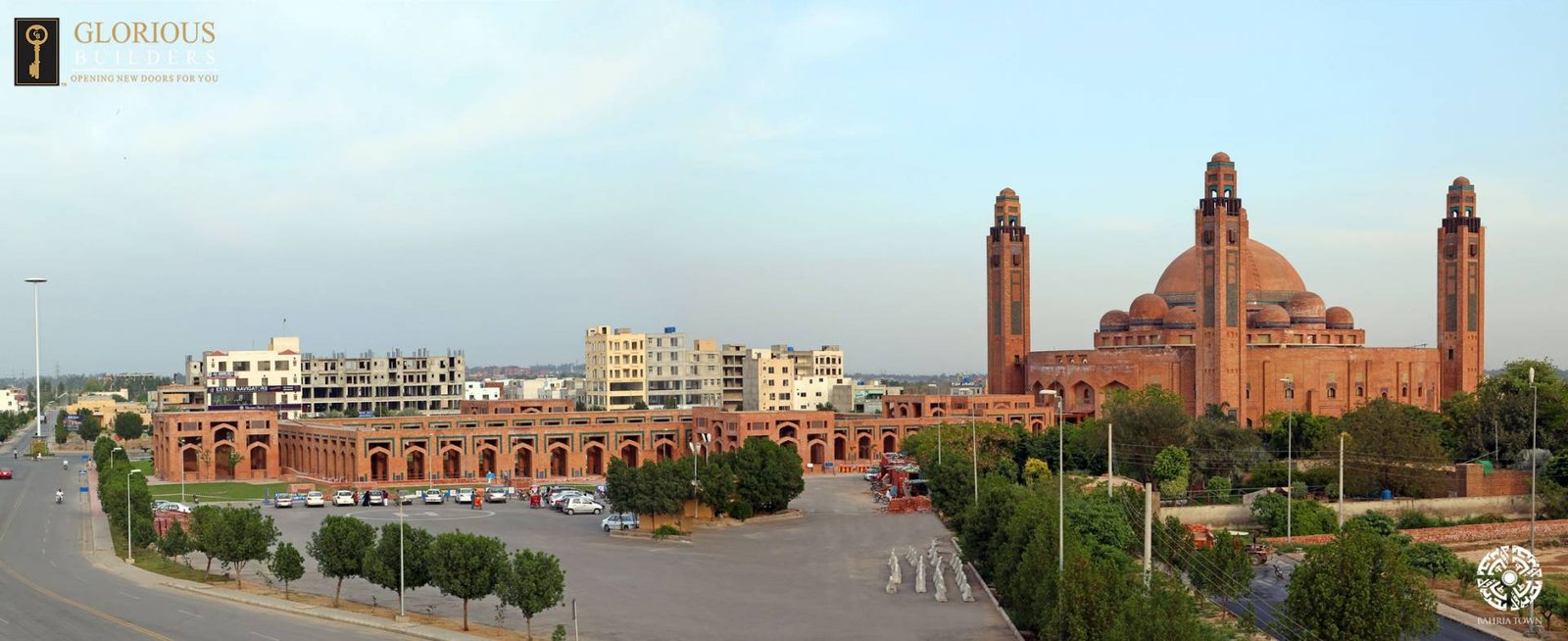 In Lahore, Bahria Town is the largest real estate project, which assures its residents quality and a sustainable environment. In terms of buying a property, sectors C, E and F are the most admired sectors of Bahria Town. It facilitates different housing plans to buy economical houses, farmhouses, and traditional bungalows. Bahria Town facilitates its residents by providing facilities as follows:
No load-shedding

No gas load-shedding

Safe investment

Different housing plans

It's a city within a city, where it provides every service to its residents (schooling, hospitals, cinemas, malls, zoo, parks, skyscrapers, towers, mosque, restaurants and many more)
Defence Housing Authority
From an investment point of view, Defence Housing Authority is a place where your property's value will increase in months as the property prices in DHA are increasing day by day. 
From a living point of view, DHA is a place that assures the security of its residents at an extreme level. You can also enhance your home durability if you go for DHA. There are some main reasons which make you choose DHA as the best place for living:
Security

Spacious houses

Unique Architecture, built using high-level material

A peaceful environment

Educated and modern neighbours

Green lawns

Low-level electricity and gas load shedding
Lake City Lahore
In Lahore, Lake City, is far away from the hustle and bustle of the city. Lake City is a quiet and growing real estate project where the property is increasing gradually. The area provides its residents with the luxurious and peaceful life they want to live. Lake City has many advantages, which might be a sight of attraction, are as follows:
It is close to Lahore Ring Road

Golf course area

Gymnasium with modern machinery

Schools and malls
Canal Gardens
Canal Gardens, neighboring Bahria Town, is a complete package of peaceful environment and majestic features. A wide range of Plots startups from 5 Marlas to 2 Kanal is a promising future for owners.
Canal Gardens Housing Scheme provides opportunities for those who want to buy property for living or investment purposes. This housing scheme has shown massive development in Lahore. Therefore, being a trustable scheme which will benefit you in future. Canal Gardens provide a huge range of facilities for its residents:
Restaurants

Parks

Mosques

Commercial area

Educational institutes

High-level security is given by professional security staff
Valencia Housing Society
Valencia Housing Society is a large real estate project with a huge community. It is a well-known housing scheme. Valencia falls under the jurisdiction of LDA. It is located on Defence Road, opposite Wapda Town. Valencia provides its residents with such facilities which differs it from other housing schemes, some of them are as follows:
Educational Institutes

Medical care

Membership clubs

Peaceful and tide environment

Many parts of Lahore are just minutes away

Easy access to transportation

Commercial Areas
Fazaia Housing Scheme
A quiet, economic society is affordable for every class of people in Lahore. Fazaia Housing Scheme is located on Raiwind Road, next to the ring road. This project is open to all types of civilians, so a large group of investors is found here. Society is still under development but is fast, so property prices are increasing daily. 
Society provides security and a peaceful environment to its residents. This housing scheme is basically under the control of the Pakistan Airforce.
What Should You Choose?
It depends upon your preference while researching a new area before relocating. Buying a property that would benefit you is the main factor whether you buy for investment or living purposes. 
There are many other places where you can buy property but the above mentioned are those where property's value is increasing fastly; you don't need to wait that long for your property's value to increase.
You will have a better living where your property's value keeps increasing because the environment, security, and facilities will make your living easier.
Glorious Builders – Best Construction Company in Lahore
One of the leading construction companies in Pakistan, Glorious Builders has ranked #1 in giving all sorts of construction services in Lahore. Reach out at their location and consult right now. Whether It's construction or designing, Glorious Builders have always got your back.
Are you ready to get your home built right now? Well, wait no more! You can get in touch with glorious builders by ringing them right away at +92 323 9999450, or by visiting their website at www.gloriousbuilders.com. Waiting is never the ideal option, Contact us right now and get your dream home built in no time!