Exploring Contemporary Ceiling Design in Lahore
Modern architecture and contemporary living meet in Lahore, where the quest for innovative and stylish home designs is unrelenting. Interior designers are increasingly taking notice of ceilings, often overlooked canvasses. Explore the world of modern false ceiling designs with Glorious Builders Lahore as we redefine the very essence of living.
Ceiling Ideas that Inspire:
At Glorious Builders Lahore, we believe that every home should reflect its owners. With our ceiling ideas, you can elevate the experience of living in your home and go beyond the conventional. With a range of design possibilities, we bring a sense of sophistication or boldness to your project.
Crafting House Ceiling Designs with Elegance:
A house's ceiling design sets the tone for the entire living space. Our team of expert designers at Glorious Builders Lahore is dedicated to crafting ceilings that exude elegance. Whether it's a tray ceiling with intricate detailing or a suspended wonder with avant-garde patterns, we ensure that your home stands out with grace.
Modern Bedroom Ceiling Designs for Tranquil Retreats:
There should be a ceiling that complements the purpose of the bedroom, a haven of peace and relaxation. Modern bedroom ceiling designs from Glorious Builders Lahore transform your sleeping quarters into a tranquil retreat. Embrace the allure of recessed ceilings with ambient lighting for a relaxing night's sleep.
Ceiling Designs for Living Rooms that Wow:
Having a ceiling design that captures the eye is essential to the living room, the heart of any home. There is a wide range of modern living room ceiling designs in our portfolio, from sophisticated tray ceilings to suspended masterpieces. Not only do these designs add visual appeal, but they also create a sense of grandeur that transforms your living space.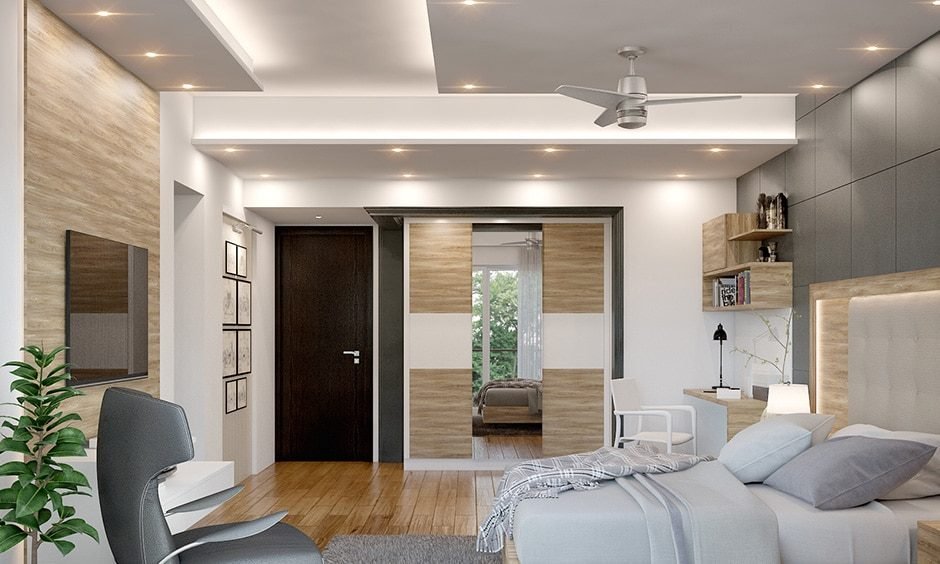 Innovative Approaches to Modern Ceiling Ideas:
We are at the forefront of creating innovative ceiling designs at Glorious Builders Lahore. Bringing modern ceiling ideas to life, we incorporate interesting textures and cutting-edge architectural concepts. Discover the possibilities of a ceiling that goes beyond the ordinary, reflecting your unique taste and style.
Ceiling Architecture as a Design Element:
Ceiling design goes beyond aesthetics; we see ceilings as architectural elements contributing to your home's overall structure. Embrace the marriage of form and function with ceiling architecture that not only enhances the visual appeal but also adds structural integrity to your living spaces.
Unveiling the Beauty of Ceiling Coverings:
Finishing the masterpiece with ceiling coverings is the final step. We provide you with a wide range of finishes and textures, from classic to contemporary, at Glorious Builders Lahore. Our ceiling coverings not only add a finishing touch but also serve as a testament to meticulous craftsmanship and attention to detail.
Conclusion:
The Glorious Builders Lahore stand as a beacon of innovations in home design in Lahore, where tradition and modernity meet. Every false ceiling design we create demonstrates our commitment to redefining living spaces. Make your home stand out with ceilings that inspire, captivate, and reflect your personal style. You can turn your architectural dreams into a tangible reality with Glorious Builders Lahore, whether you are seeking elegance, tranquility, or a bold statement. Give your home the glorious living experience it deserves by embracing the modern era of false ceiling designs.